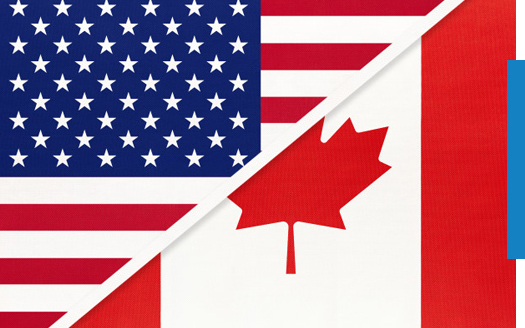 Health Authorities
Freyr is specialized in Structured Product Labeling (SPL) and Structured Product Monograph (SPM) formats directed towards the US FDA and Health Canada. As a proven SPL/SPM publishing and submission partner to many global Pharmaceutical and Biologic drug manufacturers, Freyr offers best of Regulatory software solutions that are compliant with industry and health authority best practices.
Industries
Freyr offers a comprehensive support for SPL/SPM requirements aimed at assisting Pharmaceutical and Biotechnology organizations to keep the prescribing information up to date, and to efficiently manage drug registrations and drug listing.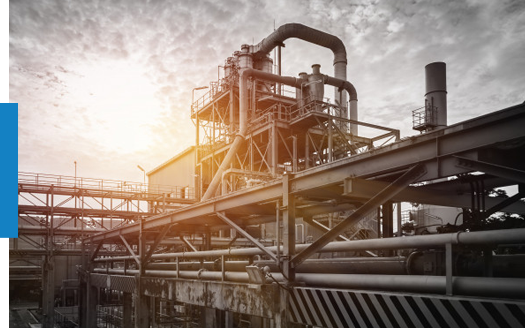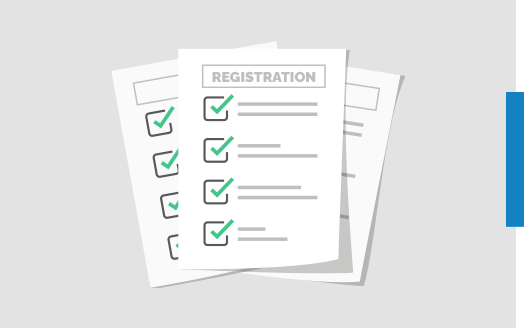 Submission Types
Across the industry, there are many types of drug registration, drug labeling and drug listing requirements which can be submitted through various SPL and SPM submission types. Freyr SPL/SPM supports every SPL/SPM format which is in line with HL7 Standards.
US FDA SPL Submissions
Blanket No Changes Certification of Product Listing
Registrants must submit Blanket No Changes Certification for all the listed drug products, if there are no updates/changes to the drug listing information in the current calendar year.
Certification starts on October 1st and ends on December 31st of every year.
Bulk Ingredient
Bulk drug substance is the same as the active pharmaceutical ingredient(API) in an FDA-approved drug product.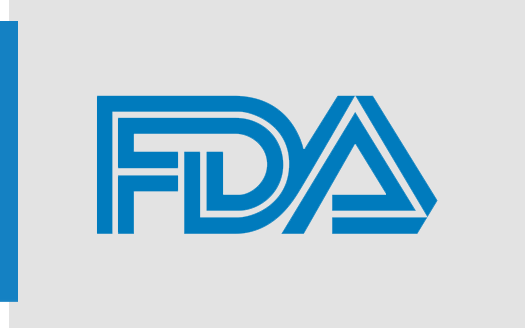 Establishment Registration
Establishment Registration is the process to register the production and distribution of a drug product. In the process, each registrant should submit an SPL with registration information for all the establishments which manufacture, repack, or re-label the products.
Establishment Deregistration
By submitting Establishment Deregistration application, a registrant can opt to come out of the business.
Generic Drug Facility Identification
This submission contains the information that will be useful in constructing an accurate inventory of facilities, sites, and organizations involved in the manufacturing of generic drugs.
Human Compound Drug Label
Compounding drugs specify combination of ingredients for a drug to create a medication tailored to the needs of an individual patient.
Compounding is the act of preparing, mixing, assembling, packaging, and/or labeling a drug or device as the result of a practitioner's prescription drug order or initiative based on the practitioner–patient–pharmacist relationship in the course of professional practice, or for the purpose of, or incident to, research, teaching, or chemical analysis and not for sale or dispensing. Compounding also includes the preparation of drugs or devices in anticipation of prescription drug orders, on the basis of routine, regularly observed prescribing patterns.
Human OTC Drug Label
These are also known as over the counter or nonprescription drugs and defined as drugs that are safe and effective to use by the general public without a doctor's prescription. These drugs can come under self-treat, self-manage, and self-diagnose. The labeling for Human OTC drugs is regulated by the FDA and the advertising is regulated by the federal trade commission.
Human Prescription Drug Label
Human Prescription Drug Label consists of detailed prescribing information necessary for safe and effective use of the drug. It is divided into PLR (Physician Labeling Rule) format based on the 2006 rule, and Non-PLR format based on the 1979 rule for human prescription drugs including biological products.
LOT Distribution Data (LDD)
All the BLA holders should submit LDD for every 6 months. LDD specifies the quantity of the products to be distributed through the BLAs.
No Change Notification
Post the initial NDC drug listing, registrant may also have to submit the Annual No Change Certification, if there is no update made in that calendar year.
NDC/NHRIC Labeler Code Request
NDC labeler code is a 10-digit unique code, which is divided into three segments. FDA assigns the first five digits of the NDC Code, and the rest are assigned by the labeler (brand owner)/ manufacturer.
NDC Labeler Code Inactivation
n assigned labeler code that has no NDCs listed with the FDA within two years will be deactivated or an SPL has to be submitted to deactivate the NDC code.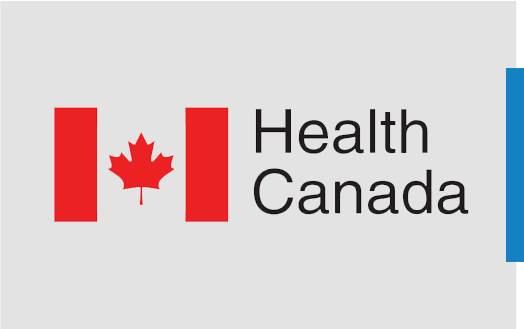 Health Canada SPM Submissions
In 2020, all 6 Product Monograph templates were amalgamated into one Master Product Monograph Template. The 2020 amendments to the Guidance Document: Product Monograph complement the Master Template to allow both documents to be easily read in conjunction. In addition, administrative changes have been made to accommodate Product Monographs prepared in the Extensible Markup Language (XML) format, introduced for the first time in 2020. Some instructions have been added or clarified to aid sponsors in preparing and updating Product Monographs. This update addresses the full implementation of all plain language format and content changes made in 2014 and 2016.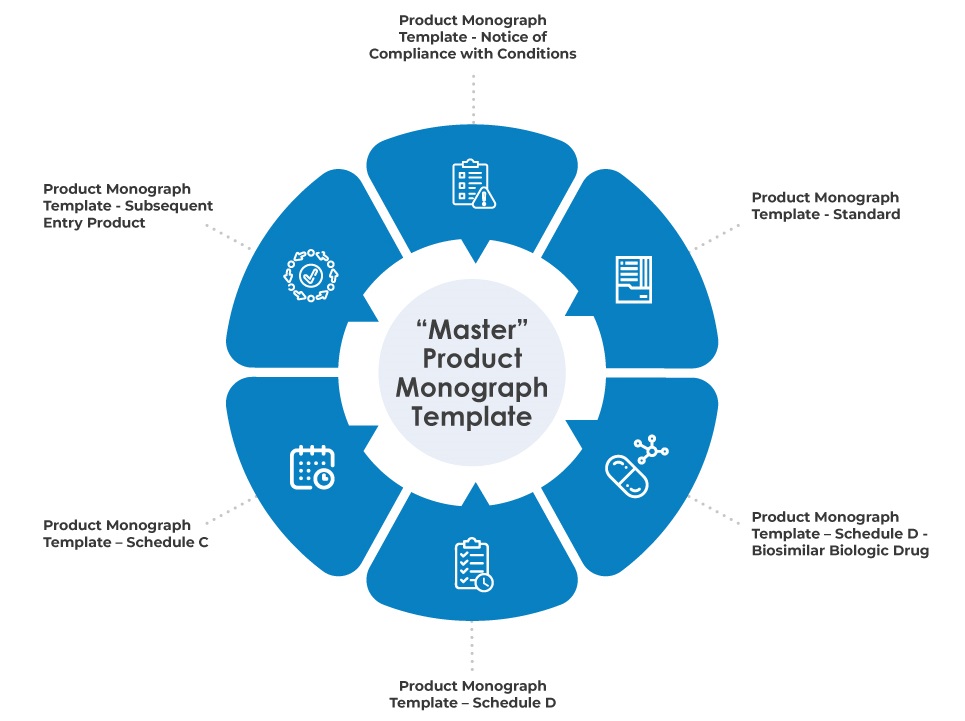 Below templates are become obsolete for XML PM. To submit PM in XML format, sponsor should have PM in 2020 format only and 2016 standard template became inactive.
2016 - Notice of Compliance (NoC) With Conditions
2016 - Subsequent-Entry Product
2016 - Schedule C
2016 - Schedule D
2016 - Biosimilar Biologic Drug
Standard
A product monograph should follow the HL7 SPL standard. A product monograph standard template consists of appropriate name of the drug, therapeutic category, clinical pharmacology, indications, contraindications, dosage and administration, symptoms, dosage forms, warnings, precautions & adverse reactions etc. The product monograph should contain both initial and revision formats and it should be in both the English and French languages. The Sponsors must follow detailed technical guidance on the XML hierarchy and technical validation rules to get a valid XML.
Notice of Compliance (NoC) With Conditions
NOC/c (Notice of Compliance with Conditions) is an authorization given by Health Canada to market a drug, however with some conditions. This indicates that the Sponsor has agreed to undertake additional studies to confirm the clinical benefit of the product. Market authorization under the NOC/c policy allows Health Canada to provide early market access for life-saving drugs.
Subsequent-Entry Product
This template provides guidance to manufacturers of subsequent-entry pharmaceutical products, who wish to have a score line configuration that differs from the reference product. A justification for the same should be included in the drug submission. This justification will be taken into consideration during the Health Authority review.
Schedule C
Schedule C drugs are radiopharmaceuticals and kit drugs that which require DIN (Drug Identification Number) to sell the product in Canada. As per the new requirement proposed by Health Canada, all Schedule C drugs must also have a DIN and the same has to be reflected on the labeling instead of the Establishment License number.
Schedule D
In Canada, biologic drugs are listed as Schedule D as per the Food and Drugs Act. These drugs are larger and more complex. These drugs are also used for replacement therapies for blood proteins and they include vaccines to prevent bacterial and viral infectious diseases.
Biosimilar Biologic Drug
Biosimilar is a biologic medical product that is highly similar to already approved biological medicine which can be referred to as reference drug for Biosimilar. Biosimilar manufacturers may aim at market entry only after the patent expiry of reference biologic drug.